Exclusion and dialogue
KLP has conducted ethical filtering of its investments in securities since 2002. Openness has been fundamental to this strategy since the beginning. Here you can read about the exclusion criteria, the analysis process and which companies are excluded.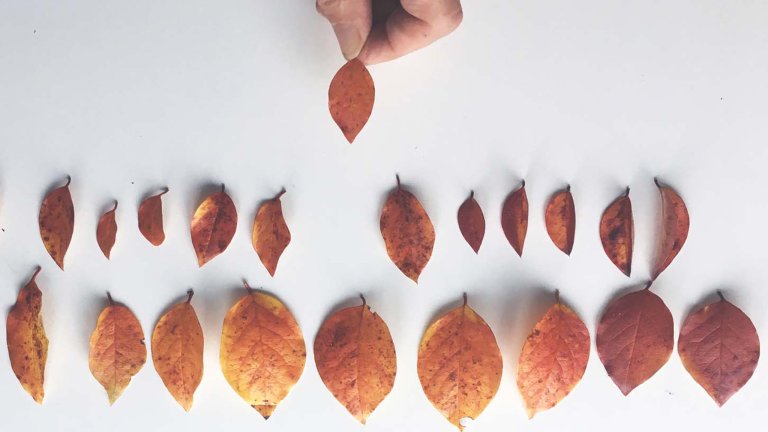 We believe that being transparent about exclusions, including their rationale, is about taking responsibility for our choices. By doing so, we genuinely hope and believe this will lead to change. In the same way that we demand transparency from the companies in which we invest, we must be open about our work in relation to our customers and other stakeholders.
We continue to engage in dialogue with excluded companies with the aim of encouraging them to implement the changes needed to be once again suitable for investment.
Each half-year KLP announces which companies are excluded from our investments.
Announcement
Announcement regarding the exclusion of G4S in addition to exclusions of companies with revenue from production of alcohol, cannabis, coal and gambling.
Decision to exclude companies involved in oil sand
Announcement May, 2019 - KLP goes coal free
Decision to exclude companies that produce alcohol
Decision to exclude gambling companies
Announcement January, 2019 (Press release (in Norwegian))
Companies excluded in 2018
Announcement regarding the exclusion of 4 new companies (Press release, September, 2018)
Announcement regarding ship disposals (Press release, February 13th, 2018)
Companies excluded in 2017
Scandinavian Tobacco Group
Companies excluded in 2016
Announcement December 22nd, 2016 (Press release)
Al Eqbal for Investment (tobacco)
Ceylon (tobacco)
June 21st, 2016 (Press release)
HM Sampoerna (tobacco)
ST Engineering Financial (weapons)
Companies excluded in 2015
December 8th, 2015
June 1st, 2015
Sabanci Holdings (Haci Omer) (tobacco) (Press release)
Companies excluded in 2014
Companies excluded in 2013
The process of analysis
Incident
GES carries out daily news searches in thousands of news sources such as news media, industry journals, newsletters, UN organisations and the authorities to sweep up all potential violations of the guidelines. The Ethical Council also uses similar information searches. The Ethical Council investigates cases on its own initiative or as a result of external approaches or directives from the Norwegian Ministry of Finance.
Investigation
GES then investigates the event by contacting the company and other interested parties, for example international organisations and NGOs (non-governmental organisations) to collect the facts and create the most objective picture possible. All allegations have to be confirmed by the company itself or by a trustworthy official source, for example the authorities or UN bodies. The Ethical Council has its own secretariat which investigates the cases.
Dialogue
GES contacts the company for their comments and a dialogue concerning the event on our behalf. In a number of cases KLP also has direct contact with the company. Dialogue with companies is normally a combination of meetings, e-mail correspondence and telephone conferences. The aim is that the company should work to improve so exclusion can be avoided. KLP's experience is that a strategy that combines dialogue and exclusion is effective, since openness concerning our work gives weight to the demands we make.
Satisfactory result?
If the investigation concludes that the company is associated with breach of norms and over a period of time does not show responsibility or willingness to tackle the problems, GES will recommend KLP withdraws. To avoid exclusion the company must fulfil four requirements:
The reported activity has ceased.
The company has handled the activity and the consequences in a responsible way.
The company has systems and procedures in place to prevent similar occurrences in future.
Paragraphs 1-3 are verified.
The divestment decision can also be revoked if there are no continued grounds for the exclusion.
Exclusion
The dialogue with the company continues after KLP has sold its shares. The aim remains that the company should improve its policy and its procedures so that they no longer breach our ethical guidelines, and therefore it becomes open once again for investment. The four requirements above also apply for the company to be re-included.
Re-instatement
The dialogue with the company continues after KLP has sold its shares. The aim remains that the company should improve its policy and its procedures so that they no longer breach our ethical guidelines, and therefore it becomes open once again for investment. The four requirements above also apply for the company to be re-included.
Implementation in KLP's asset management
When the list of excluded companies is approved by KLP, it is made known to all managers, both external and internal. The list is also included as part of the audit procedures in our mid-office: any breaches will be captured, reported and corrected.
Publication
KLP publishes exclusions and re-inclusions twice a year (in June and in December). The Ethical Council publishes its advisories continuously.
External asset management
In those funds, investment companies and collective structures in which KLP is a part-owner and cannot directly influence the company's or the fund's investment practices, principles and policy will be maintained through selection criteria and active exercise of ownership. KLP continuously monitors how external managers and funds maintain responsible investment practice. If asset management conflicts with KLP's principles and policy, consideration will be given to withdrawing investment funds. In general KLP wants to encourage other investors to move ahead in this area. Entering into agreements on external asset management or other matters can provide a good opportunity for us to influence other investors and other parts of the finance industry towards a responsible investment strategy.
Rebalancing the portfolios
When a company is excluded, the portfolio is re-balanced on industry group level in order to minimize the financial effect of any exclusion.
The Guidelines for KLP as a responsible investor provide that companies associated to gross or systematic violations of international norms shall be excluded from KLP's and the KLP funds' portfolios. KLP excludes companies that are in breach with international standards in the following areas:
BEHAVIOUR BASED EXCLUSION
EXCLUSION

Human rights
Employeerights
Environmentaldestruction
Unacceptable levels of GHG emissions
Corruption
Business ethics
The rights of individuals in situations of war or conflict
Other fundamental ethicalnorms

Weapons in breach of fundamental humanitarian principles
Tobacco
Coal
Oil sands
Alcohol
Gambling
Pornography
The ten principles of the UN Global Compact, a UN network for business, provide the framework for the exclusion criteria, which KLP, through its membership, has committed to honouring. These principles cover human rights, employee rights, the environment, and corruption.
KLP's guidelines are aligned with the Guidelines for observation and exclusion from the Norwegian Government Pension Fund Global (GPFG). We therefore therefore take account of exclusions carried out by the Norwegian GPFG based upon the Ethical Council's recommendations.
These matters are also spelt out for business in the OECD Guidelines for Multinational Enterprises, as well as the UN Guiding Principles on Business and Human Rights. KLP and the KLP Mutual Funds refer to additional specific conventions and international standards in the concrete exclusion decisions.