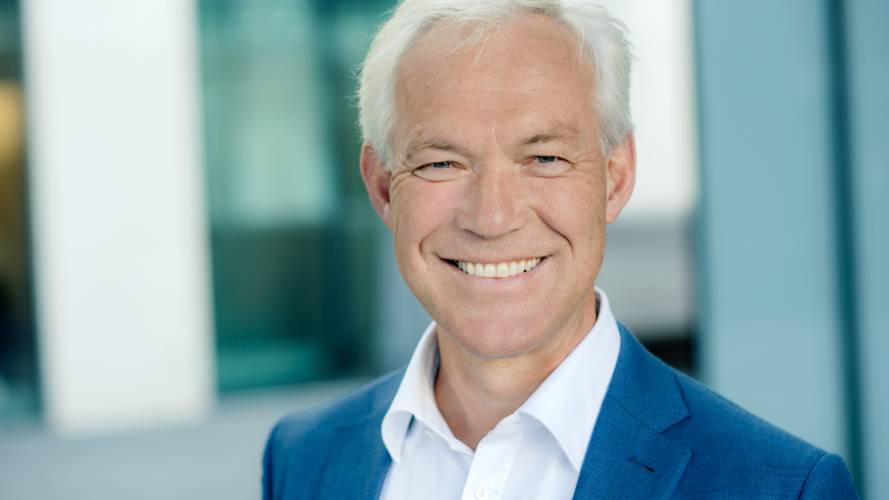 Solid returns in the first six months of the year
The result for KLP's customers amounted to NOK 4.3 billion in the first six months.
Value-adjusted returns were 4.8 per cent.
Good results and strong financial strength over time provides leeway to further reduce prices and costs for our customers and owners.
KLP achieved a returns result, which are returns in excess of the average guaranteed rate of return, of NOK 4.3 billion in the first six months. Value-adjusted returns on the customers' assets were 4.8 per cent, while the book return ended at 2.0 per cent. Strong developments in the stock market and value increases on bonds are the main reasons for the good result.
"We're pleased to present a strong result for the first six months. The return on our customers' pension fund is well above the return we have guaranteed, and our costs are low. The good result allows us to maintain our ambition to reduce our prices and thus costs for our customers and owners," says CEO Sverre Thornes of KLP.
Market situation in the pension market
The market for public sector pension schemes has been stable in recent years, and ongoing merger processes, as a result of the municipal and regional reforms, does not significantly alter this.
As expected, the Stortinget adopted changes to the pension scheme for public employees with effect from the upcoming turn of the year. Changes to rules entail that the need for information has greatly increased both among employers and employees. Through constant development of online pension counselling, KLP wants to reach all employees with useful information where individuals can find answers to their questions, and see how the choices they make impact their future pensions.
KLP is completely out of coal, alcohol and gambling
In May KLP decided to withdraw investments in companies that produce alcohol and are involved in betting. The decision covers some 40 companies that produce alcohol and around 50 companies in the betting industry, including Norwegian Arcus and Gaming Innovation Group.
KLP withdrew further from coal companies by lowering the threshold for income from coal activities from 30 per cent to 5 per cent, while also increasing investments in new production capacity in renewable energy by a further NOK 870 million.
"It's important to show our customers that we manage their money in a way that contributes to us ,through joint effort, tomitigate destructive climate change for all of us," Thornes says.
KLP also refers to the company's interim report for the second quarter at klp.no
Key figures after the second quarter 2019
Value-adjusted return on capital: 4.8 per cent
Book return on capital: 2.0 per cent
Premium income (excl. added reserves): NOK 21.8 billion
Pensions and other benefits paid (excl. transferred reserves): NOK 9.7 billion
Total assets, KLP Group: NOK 737 billion
For more information, contact:
Chief Executive Sverre Thornes: tel. +47 977 44 007
Group Chief Financial Officer/Executive Vice President, Finance Aage Schaanning: tel. +47 905 24 312
Finance Director Oliver Siem: tel. +47 934 31 820
Information Director Sissel Bjaanæs: tel. +47 932 56 350
Terms and concepts
Book returns
Returns on the customer funds that are allocated to the insurance customers annually. Comprises financial income from management of the customer assets in life insurance excluding the change in net unrealised added values from equity and bond investments.
Value-adjusted returns
All returns that have been achieved through management of the customer funds, including unrealised values.
Returns result
Returns on customer assets beyond the returns the insurer has guaranteed its customers.