The senior Group management in the parent company Kommunal Landspensjonskasse (KLP) has broad background from the Norwegian business world. The Group management is organised according to business areas, where the Life Insurance, Asset Management, Non-Life Insurance, Property and Banking units are represented. In addition the Group management comprises the staff units: Finance/Economy, IT, Communications and Marketing and HR and Internal Services.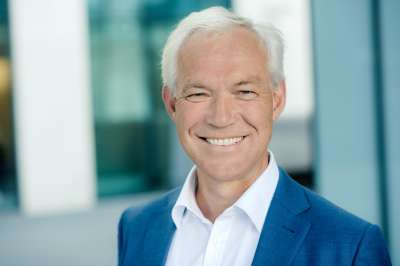 GROUP CHIEF EXECUTIVE OFFICER KLP
Sverre Thornes has a BA in Business Administration from the American College in Paris. He joined KLP in 1995 as a fixed income portfolio manager and headed KLP Asset Managment from 2001 – 2006. He managed the Life Insurance Division of Kommunal Landspensjonskasse from 1. April 2006 to 3. January 2008. Since January 2008 he has been the CEO for the KLP Group.
EXECUTIVE VICE PRESIDENT/CHIEF FINANCIAL OFFICER
Aage Schaanning has a MBA from the University of Colorado and is an Authorised Financial Analyst. He has previously worked with raising finance, balance sheet control and asset management with BNbank and Kreditkassen before starting at KLP in 2001 as Investment Director at KLP Kapitalforvaltning. He headed KLP Kapitalforvaltning from 2006-2008.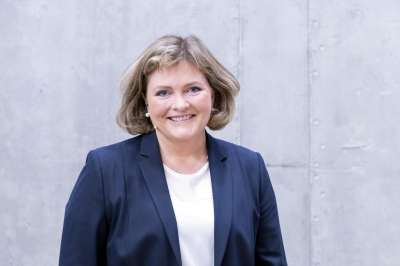 EXECUTIVE VICE PRESIDENT FOR KLP'S LIV DIVISION (LIFE DIVISION) (constituted)
Cathrine Hellandsvik took over as head of the life division in KLP on 1 August. She has been director of the Customer Section from 2012. Previously, she was director of Næringspolitikk og analyse (Business Policy and Analysis) at KLP and also has many years of ministry experience. Cathrine Hellandsvik has a degree in social economics from the University of Oslo.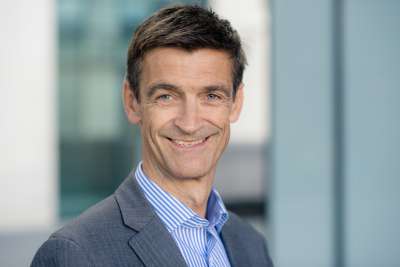 MANAGING DIRECTOR KLP ASSET MANAGEMENT
Håvard Gulbrandsen has a MSc in Management Sciences from the University of Warwick (1988), Master in Finance & Investments (1989) and is authorised financial analyst from 1992. His previous experience includes portfolio manager - fixed income in Storebrand Asset Management and Director of investments in DnB Investor AS. He joined KLP from the position of Head of Asset Strategies Equities / Head of Core Corporate Governance in the Bank of Norway Investment Management. He is Managing Director of KLP Asset Management since September 1. 2009.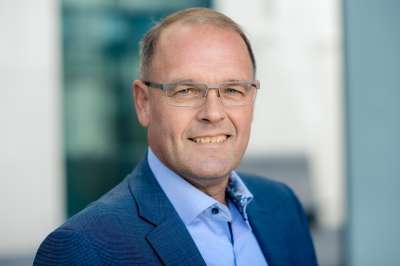 MANAGING DIRECTOR KLP SKADEFORSIKRING AS
Tore Tenold was educated at the police college, the university and the insurance academy. He was Managing Director of SpareBank 1 Skadeforsikring AS and has previously worked at Aktiv forsikring and Vesta forsikring. He joined KLP on 1 October 2012.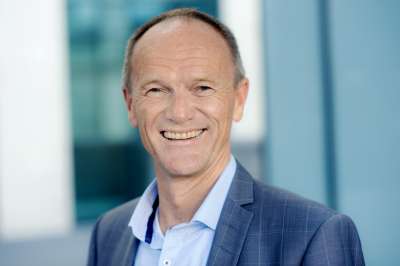 MANAGING DIRECTOR KLP EIENDOM AS
Gunnar Gjøttz has a business degree from Handelsakademiet in Oslo (now BI). His background includes experience as CFO in NetCom, Løvenskiold Vækerø and Hafslund. Gjørtz also spent four years in the UK and France with Suez-Lyonnaise des Eaux. He was CFO of the then listed Nora Eiendom when it was bought up by KLP in 1995 to form KLP Eiendom. Gjørtz rejoined KLP Eiendom as deputy managing director on August 1. 2010, and assumed the position of managing director on January 1. 2011.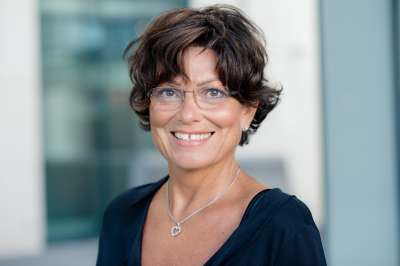 MANAGING DIRECTOR KLP BANKEN AS
Marianne Sevaldsen was appointed as managing director of KLP Banken from 1 August 2022. She was previously Executive Vice President with responsibility for life insurance in KLP from 1 February 2013. She then came from the position of Director of business at Sandnes Sparebank, and before that has extensive management experience from DNB. Sevaldsen has a degree in law from the University of Oslo, specializing in insurance law and company law.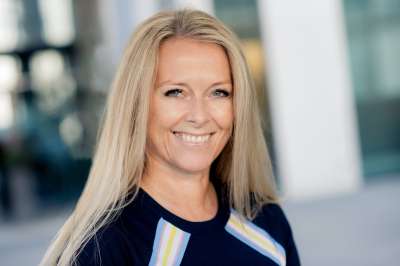 EXECUTIVE VICE PRESIDENT COMMUNICATION AND MARKETING
Gro Myking holds an MSc from NHH – the Norwegian School of Economics. Between 2007 and 2016 Ms Myking was Marketing Director of Posten Norge AS (the Norwegian postal service). She was previously Executive Vice-President Marketing at Hakon Gruppen/ICA Norge (a large Norwegian grocery retail group), and has run her own consultancy. She has served on the boards of several major Norwegian companies. Ms Myking joined KLP on 1 February 2016.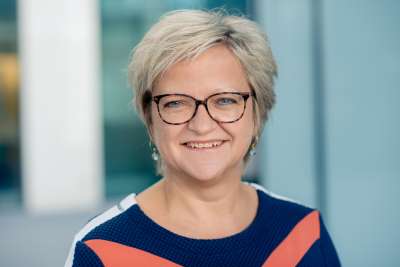 EXECUTIVE VICE PRESIDENT HR AND INTERNAL SERVICES
Kirsten Grutle was educated at the University of Bergen. She previously worked for Telenor, EDB Business Partner and Accenture. Ms Grutle joined KLP on 1 September 2011, having left Accenture Norge as Human Resources Director.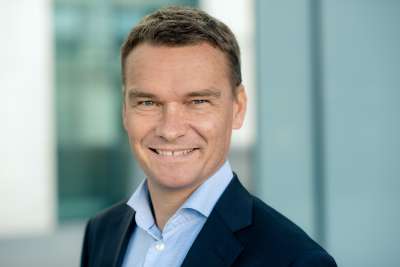 EXECUTIVE VICE PRESIDENT IT
Rune Hørnes holds an MSc from NHH – The Norwegian School of Economics. He has long and broad experience from working across business strategy, IT, organisational and work processes. Mr Hørnes has held the position of CIO at Storebrand, where he held various positions since 2005. Before commencing work at Storebrand, Mr Hørnes was Senior Manager at Accenture, working in banking and insurance. He joined KLP on 1 October 2016.